Comparing Live Dealer and Regular Table Games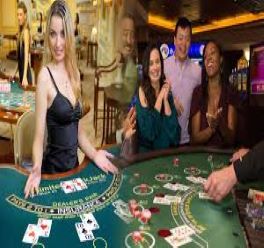 Table games like blackjack, baccarat, and poker are casino staples. These games combine luck and strategy, and in land-based casinos players also have the bonus of interacting with the dealer and each other. Regular online table games take away most of the interactive elements of these games, but live dealer games allow you to get the feel of a brick-and-mortar casino from the comfort of your home.
How Live Dealer and Regular Table Games are Similar
Even though the experience is different, at the end of the day you are still getting to play your favorite table games no matter which style you choose. The rules and pay schedules may vary slightly from one site to another, but cashing out your winnings works the same and you have the bonus of playing both styles on the go.
The Key Differences Between Live Dealer and Regular Table Games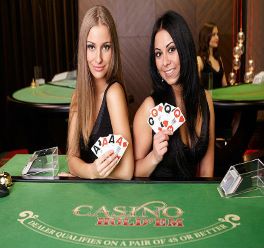 There are many ways that regular table games differ from their more contemporary counterparts, and the most important of them are as follows:
Player Interaction - With real time play, you have the opportunity to engage with the other players at your table as well as the dealer, which many players consider a great bonus. You can send messages to the dealer and players and keep a running conversation if you choose. Some sites will even have more than one dealer that banter with each other in order to make conversation flow more easily. Also, instead of playing against software you are playing with real people who - in games like blackjack and poker - could actually affect the outcome of your hands.
Time - Imagine you are playing a couple of hands of blackjack on your smartphone when an important call comes through. With regular online games this would not be an issue, you could simply take your call and resume playing after. With live dealer games, however, placing bets and making decisions like doubling down are timed since you are playing in real time with other players. Because of the time constraints involved with real time games, flexibility is certainly an added bonus of regular games.
Betting Minimums - Real time games involve having a person to deal the cards, streaming, and different software to coordinate input from other players. This means the production of real time games is more expensive, and the minimum bets are scaled up accordingly. You will not find $1 minimum games with a live dealer, and it is also considered common courtesy to tip your dealers just like in a stand-alone casino.
Game Selection - You can find many more regular online table games than live dealer ones, and the regular ones may have more bonus bets and other integrated features.
Choosing the Best Style for You
Once you have determined that a game you are interested in playing is available in both formats, deciding which one to choose is a matter of personal preference and depends on your situation. If you want to be able to start and stop games as you please or play while multitasking, then regular games are your best bet.
On the other hand, if you crave the camaraderie of playing with other people and you can set aside time to do it then live dealer games are a great choice. Knowing how each of the games work will help you make the best decision, and allow you to get the most out of your playing.